We introduce ourselves as one of the leading Bank approved transport contractor, rendering quick and prompt services throughout the country.
__________________
We have fleet of vehiscels with National Permit under our own control. We have expert staff members to varry out the job efficiently. The approved list of Punj Lloyd Ltd., Delhi, Alstom Projects India Ltd.- Vadodara , Man industries  (India) Ltd. – Pithampur (Indore), Essar Construction (India) Ltd. Gandhinagar, Welspun Gujarat Stahl Rohren Ltd., Dahej, Adani Energy Ltd., Ahmedabad, Suzlon Energy Ltd. Pune, Ratnamani Metals & Tubes Ltd., Ahmedabad, for transportation of their valued consignments.
We are one of the approved regular contractor for GSFC-Baroda, GNFC- Bharuch, KRIBHCO, Hazira, (Surat), for transportation of their fertilizers and other products by road to various destinations in the country especially to Maharashtra, Gujarat, M.P, U.P, A.P., Rajasthan, Hariyana & Punjab.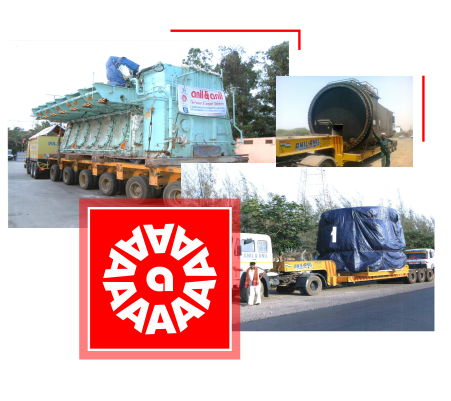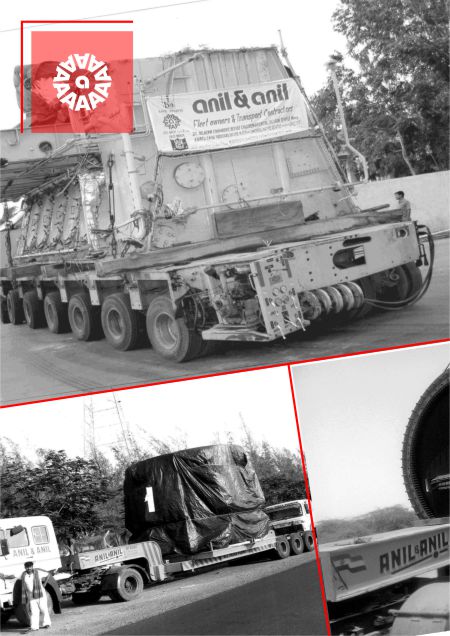 ___________________
Quick responses backed with efficient action plans, in time delivery together with cargo safety guarantee and an enviable track record of executing complex transportation projects for over 21 years has established Anil & Anil (A&A) as a leading transport contractor of ODC, bulk quantity fertilizers, pipelines, steel coils, chemicals, cement and other packed or loose materials.

With an extensive fleet of vehicles (with national permits), a national presence and expert hands and heads, A & Al finds itself enlisted as a trusted and approved vendor for several national as well as global conglomerates.

Established in 1990, A&A is a partnership firm headquarted in Baroda, Gujarat with branches and associate offices in Mumbai, Delhi, Indore, Kolkata, Bhopal, Chhattisgarh, Rajasthan, Bodeli, Bharuch, Barda, Pondicherry, Chennai and Bangalore.

Compliant and certified as ISO 9001: 2000 and approved by the Indian Bankers' Association (IBA), A & A boasts of single-time high investment capacity of up to Rs 5 crore for transport projects anywhere in the
VIEW MORE DETAILS BY DOWNLOADING OUR PROFILE